Did you wonder before the most searched word on Google? what are Google hot trends, What is trending searches those days? Today, We're going to help understand how to get the Google search trends and what's going on on this planet.
Most searched word on Google, And trending searches.
You might wonder once, What is the most searched word on Google, or maybe what is the trending searches these days. Well, you're asking so important question, And that's more useful more than you can expect. You should ask for raise.
People are giving so much importance for things you can Hijack and use to rebuild a better relationship with them, Can make this relationship better and stronger between your business and them as clients.
What was trending in 2018?
Well, If you're looking for trending searches in the united states in 2018 you should probably first decide, In what type of industries you want to know more? But you can still see lists with the most searched items in the United States last year.
In Searches
1) World Cup
2) Hurricane Florence
3) Mac Miller
4) Kate Spade
5) Anthony Bourdain
6) Black Panther
7) Mega Millions Results
8) Stan Lee
9) Demi Lovato
10) Election Results
News
1) World Cup
2) Hurricane Florence
3) Mega Millions
4) Election Results
5) Hurricane Michael
6) Kavanaugh Confirmation
7) Florida Shooting
8) Royal Wedding
9) Olympic Medal Count
10) Government Shutdown
People
1) Demi Lovato
2) Meghan Markle
3) Brett Kavanaugh
4) Logan Paul
5) Khloé Kardashian
6) Eminem
7) Urban Meyer
8) Ariana Grande
9) Rick Ross
10) Cardi B
Wait, Wait... Cardi B??? Really?!...
Actors
1) Logan Paul
2) Bill Cosby
3) Sylvester Stallone
4) Pete Davidson
5) Michael B. Jordan
6) Allison Mack
7) Noah Centineo
8) Bradley Cooper
9) Roseanne Barr
10) Chadwick Boseman
Fashion Searches
1) 1980s fashion
2) Grunge style
3) 1990s fashion
4) 2000s fashion
5) Meghan Markle
6) Men's Fashion
7) Harajuku fashion
8) Hipster style
9) Kate Middleton
10) 80s mens fashion
Food
1) Unicorn cake
2) Romaine lettuce
3) CBD gummies
4) Keto pancakes
5) Keto cheesecake
6) Necco Wafers
7) Keto cookies
8) Keto chili
9) Keto brownies
10) Gochujang
GIFs
1) Fortnite GIF
2) Default Dance GIF
3) Dilly Dilly GIF
4) Orange Justice GIF
5) Black Panther GIF
6) Cat Curling GIF
7) Ugandan Knuckles GIF
8) Draymond Green GIF
9) Cardi B GIF
10) Floss Dance GIF
Movies
1) Black Panther
2) Incredibles 2
3) Deadpool 2
4) Avengers: Infinity War
5) A Quiet Place
6) A Star Is Born
7) Bohemian Rhapsody
8) Venom
9) Hereditary
10) The Nun
Who...?
1) Who won Mega Millions
2) Who dies in Infinity War
3) Who won McGregor vs Khabib
4) Who won Logan or KSI
5) Who killed XXXTentacion
6) Who won the election
7) Who bit Beyoncé
8) Who is Lil Tay
9) Who does Arie end up with
10) Who is Marshmello
I'm sorry I placed so many searches about the last year, But don't you notice something? The truth is If you're a business owner, Marketer, SEO Specialist or else. You're going to notice so many things.
Fashion Search Results
If you didn't notice, you can find the Google search trends giving much more information about the extreme come back for the old vintage classic dressing. As you see the top 10 Fashion search results:
1980s fashion, Grunge style, And 1990s fashion.
This is a clear mention that "80s" Fashion is coming back, As you see the results mentioning that vintage and classic dresses going to strike again. So.. If you're holding a fashion brand business you should get a higher stock of those classic things and start targeting your audience.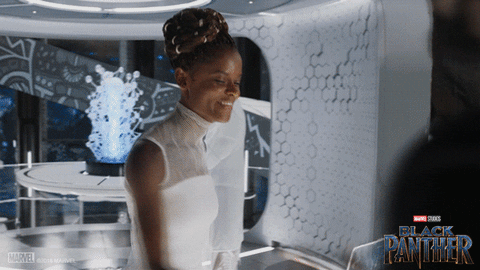 Marvel studios forever. Google search trends gave a sign
Search results are giving information about the extreme success for Avenger: Endgame, how? As you see in the top search results that: Black Panther is trending in both (movies) and (Gifs) for the last year.
Then (Deadpool) and (Avengers: infinity war) are coming next. Did you know that Bradley Cooper is taking the role of Rocket Raccoon? And now you can see that Avengers: Endgame is coming to destroy Avatar's records so soon.
Still Confused about most searched word on Google?
Also, you can find that the Keto diet is going to be the trend, Or it became already, And people searching in Diet, Food, and others.
Google Hot Trends Helping.
Finally and after all, Google hot trends are helping too much to achieve more goals, Tracking trends is important to make more success in the short and long term.
Don't worry, We're going to post another post about GoogleTrends and how to use it. But for now, We hope you enjoyed the post and share it with others.
Wakanda, Forever