Get Brightery Photography to build the best photography CMS for Top photographers and the best cms for photographer on the web, Easy to use, Different photography themes and get your first photograph on the internet.
If you're searching for the top photographers CMS on the web here you are, you can easily download CMS for photographer you can easily add your first photograph on the web.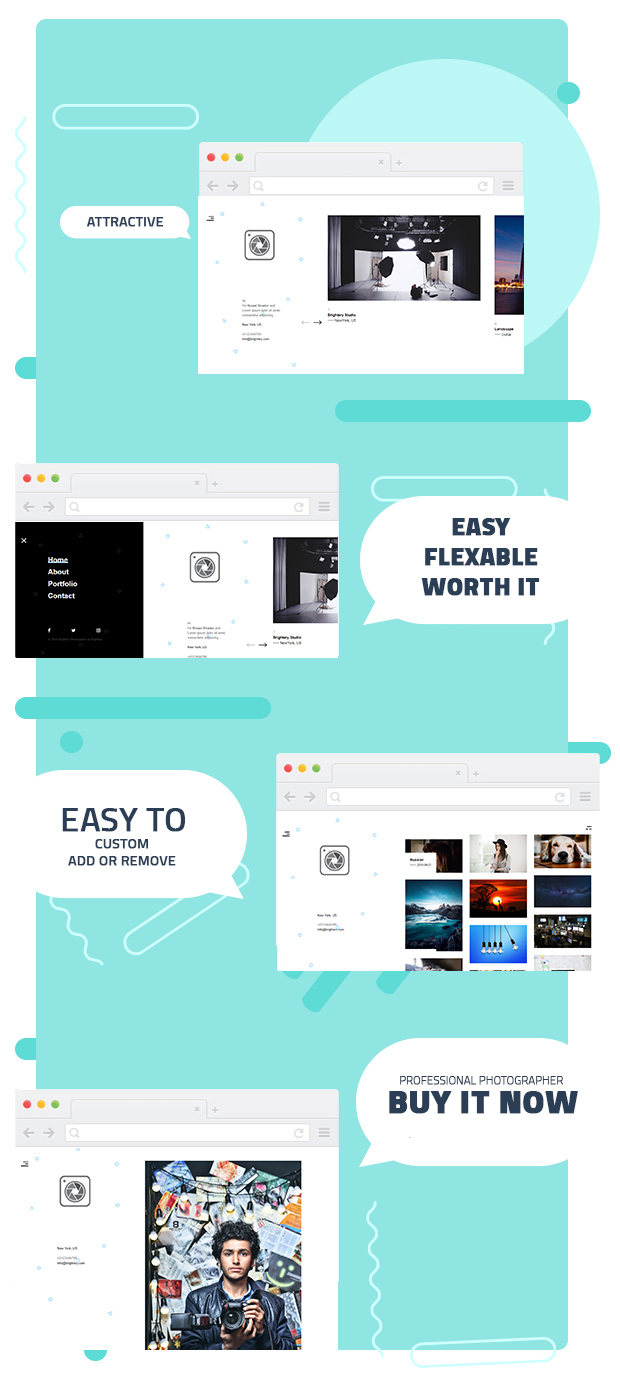 Brightery Photography the best CMS for Photographer and photography Content management system. It's easy to use, easy to install and talking less than 5 minutes away from your photography website.
Brightery Photography features:
Easy Installation
Easy to customize
About Photographer
Easy Contacting info listing
Multiple accounts
Session Categorizing
SEO Optimized
Home Page sliders
Categorization
Infinite Add, Edit or remove categories for your portfolio to add portfolio items into, Start categorize your own photos by separating them such as:
Portrait Photography
Landscape Photography
Fashion Photography
Wedding Photography
Travel Photography
Street Photography
Wild Life Photography
Food Photography
Sports Photography
Others...
Multiple web photography themes you can download, Classic and modern photography themes.
Professional Photographer CMS By brightery, Only if you're a professional photographer or famous photographers? You need a Photography portfolio to brand your photos and make them all in one place. Get one of best photography websites with our professional photographer CMS
professional photographer CMS Features:
The cost of the website you need which may start from $ 1000!
Problems of Hacking and the weakness of WordPress CMS in front of the evolution of hackers daily.
Your cloud hosting, And the need to server administrator.
Facebook Ads getting higher rates and your fans doesn't reach your updated photos easily.
Instagram Ads getting higher rates Also.
Having no website making you less important.
Less archiving from Search Engines.
And more things…
What else Brightery Photographer CMS offer?!
We now offer you a full integrated website that you can give you more visits and customers daily who can see your photographs and let you make easier money with less cost than creating a new website for your self and pay more than 1K of dollars waiting for your incoming website to be released.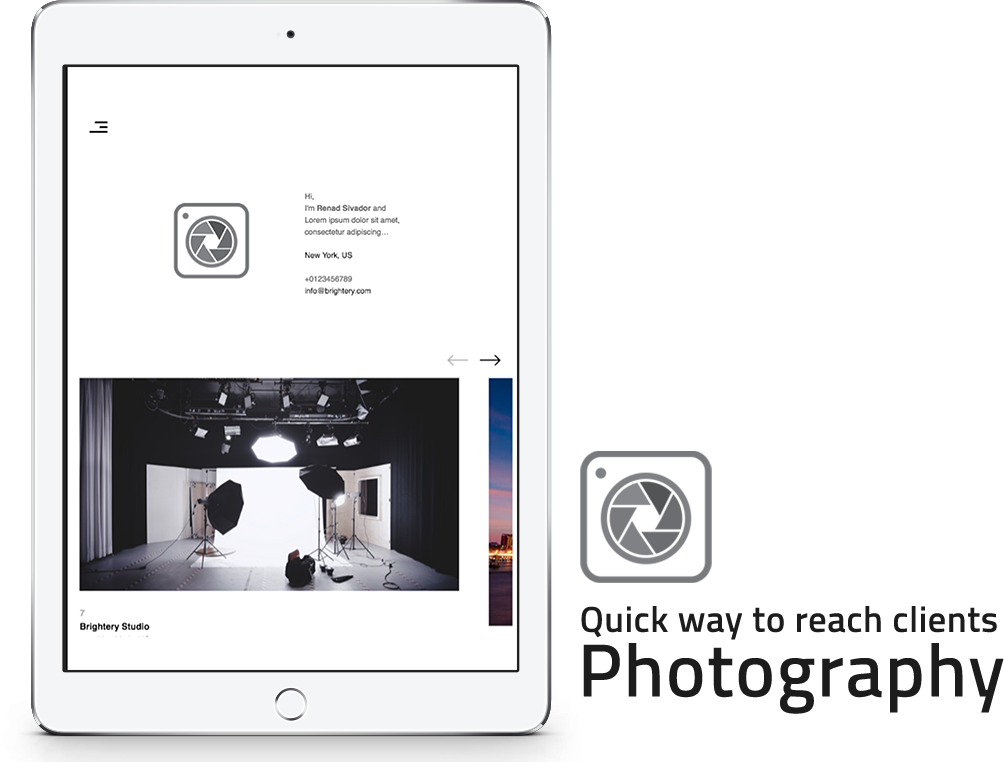 What is Brightery professional Photographer CMS?
Brightery professional Photographer is an amazing PHP custom software built with to fit all types of photographers.
What types of photographer can use this CMS?
real estate photography, professional photographer, portrait photography, wedding photography, famous photographers, landscape photography and more..
and make an easier website in less time, So you can have your own website in just 10 minutes as total without learning code at all.
You can also ask Brightery team to build you another theme and apply it on your website and that's not gonna cost you.
You also could ask for edits on Brightery Photographer website CMS to add new features to your Brightery Photographer website CMS easily and it won't cost you!!