What is academic advertising and why it's giving better results +100% than just advertising, why you need to learn more before hiring an agency advertising your business and advertising on face book, what is the right combination of brand awareness advertising and youtube advertising... etc.
Academic advertising gives you 100% better results while hiring agency advertising your business
Science is the right word we're search for, Yes, It's all about science and it's going to give amazing results with a little bit of creativity and strategic plans than working on your business with plan and less knowledge.
In this post, we're going to help you understand why it's important to follow academic advertising than just running ads and why brand awareness advertising is such a great deal for your business.
don't stick to Advertising on face book?
Most of Business Owners solution
The first thing always business owners think about at the moment they're thinking about getting new customers is running ads on Facebook!
Yes, it's a good way to gain new customers but is it enough to build a brand name? the answer to this question is no, you can't build a brand name with just posting ads and offers! Advertising on face book is affordable, you can send an advertising creative for 1 USD/Day and in the worst case it's giving back to you 0.2 Clients a day!
Advertising on Face book isn't enough
But the truth is, You should just advertise on Facebook, you gotta build an audience base and improve your customer loyalty relationship and find better ways to connect your customers with social media, that's why we're calling it Social media, not advertising media!
What is academic advertising anyway?
The right question
What is the academic advertising, this the most valuable question in this post and it's going to help you understand and choose the best agency advertising your business to social media.
Academic advertising
Well, Academic advertising is the correct planning strategies and tools that increase your business earnings and scale your brand name in a period of time according to factors. holding your customer and improve your relationship as possible to make the new visitor a returning visitor and making your returning visitor a brand ambassador!
Facebook, Google, and YouTube advertising
Don't use facebook only
How can we deal with such a thing? how can we improve the experience of our customers? We can make a better plan, Adding budget for all Social media platforms and getting them ready to receive more questions and making our business pages on social media more fun, educational, and unique!
Facebook, Google, and youtube advertising factors
Frequently Posting, Reposting customer's posts, And giving more attention to them.
Commenting, Replying, and making fun moments with our brand audience.
Improving their experience and educate them about new things.
Advertise on all platforms, all posts or most of them, not only offers.
Making a variety of videos, photos, text posts, And live videos!
Cross-posting, And depend on all platforms at once!
Brand Awareness advertising campaigns
Brand Awareness advertising importance
According to this tip: Advertise on all platforms, all posts or most of them, not only offers. we should take a good care of brand awareness advertising campaigns such as educating our customers and expected customers what do we do, What do we sell, how much do we sell it, when do we sell it, and where do we sell it!
We should give them more tips when they're treating other brand names, And making them qualified to understand the real quality of what we're serving already as a business.
Hiring agency advertising your business
To hire agency advertising your business and run your ads according to academic advertising plan and strategy you should search for the best social media agency and marketing agency that could make better progress for your business.
Hire Brightery
You should start hiring brightery now for the best Social media marketing and marketing agency run your social media advertising campaigns.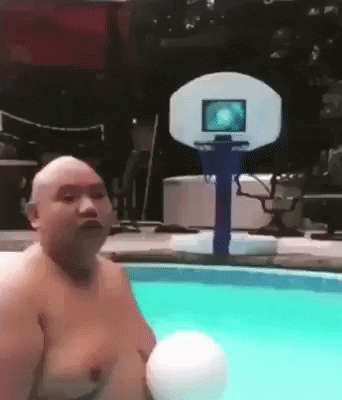 Building Customer loyalty that saves the day
Building your customer loyalty with your customers helps your business while missing the shot When you missed your targets and when you lose your way in the competition your customers can help you get you back on track, Defend your business against brand attacks and your competitor's customers.
That's why you should build a better customer loyalty relationships with your customers, Get to them everywhere, advertising on face book with posts related to them, youtube advertising, awareness advertising, And all that you can do to create a personal relationship with your customer!