Things you need to know about any Ad Agency before hiring one!
Ad Agency, Advertising Agency or marketing agency are the same things with different names, an ad agency is just like a tailor. the main job of that tailor is to create the advertisements, strategies, plans, with the possibility of how, when and where it would be delivered and how to hand it over to the client.
Hello, This is Charlie Connor I'm a Sales Manager @Brightery and I'm going to help you out with selecting your Ad agency before you hire one, in this post you're going to learn the following:
Role of Advertising agencies.
Ad Agency Services.
Ad Agency departments.
Ad Agency rates and pricing.
How to choose an Advertising agency

Ad Agency for small business
Ad Agency for large business
Historically, The first Advertising Agency or ad agency was William Taylor's in 1786s followed by the agency of James "Jem" White in 1800s based in London, then Reynell & Son's in 1812.
1. Role of Advertising Agencies.
First of all, and before we go further, what are the roles of advertising agencies or ad agencies?!
Creating and generating advertising on the basis of knowledge gathered about your product.
Making a research about the company, the product, and reactions of the clients towards.
Strategy planning for the type of media to be used, how, when, and where to be used, and even how long.
receiving and reporting the feedback from the clients and clients of the client (Customer's customers).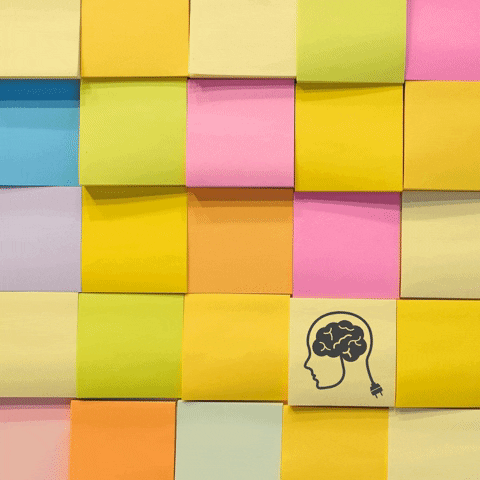 2. Ad Agency Services
Full-Services Ad Agency
A full-service advertising agency is an ad agency that offers a wide range of services that any ad agency services can provide, It produces traditional and digital services together. ad agency services from full-service agencies are made up of a team of experts and providing services as:
Advertising Campaigns.
Strategies and planning.
TV Advertisements.
Social Media Management.
Social Media Advertising.
Content Creation
Web Development
Radio Commercials
Search Engine Optimization.
Graphic Design.
Traditional Ad Agency
Traditional ad agency services are Traditional, as primarily work with old forms of media, such as journals, television commercials, radio, and printings only.
Digital Ad Agency
Digital ad agency services is a digital advertising agency concentrates in all online. They probably have experience with traditional media, but their main focus lies in the digital field, including:
Search Engine Optimization (SEO).
Social Media Marketing.
Marketing Automation.
Website development.
Website Design.
Lead Generation.
Email Marketing.
Account-Based Marketing.
Mobile App design and development.
Social Media Ad Agency
Social media ad agencies are putting the whole focus on one thing and the only thing is social media. They hold a team of content creators and advertising optimizers that requires to max out your social channels.
Sometimes they put their efforts on serving one or more than one channel or social media platform, such as Facebook. Because of modern social media algorithms and it's frequent changes that occurred in a drop-off in organic reach, demand social media ad agencies require to charge a budget for ad spend.
Branding Ad Agency
Branding agencies specialized in, what do you think? branding. They'll normally conduct careful market research to entirely understand the competitive scene and offer a range of services that cover logo design, brand name brand development, creative identity creating.
Creative Ad Agency
Creative companies and agencies focus on the creative design, graphics but they're looking for outsource the strategy and performance to other marketing associates. They usually exceed in logo design, printings, letterheads, advertisements billboards, and business cards.
3. Ad Agency departments
Marketing Department
This is the main department ad agency can rely on according to what they do (marketing) in the first place, and this marketing department can have different types of teams, as we do in brightery (for example), you can find other departments inside the department of marketing, let's get a quick look on ad agency departments inside a marketing department.
General Marketing
One of the internal marketing departments of ad agency department of marketing is the general marketing, where the wrong things go right, well, this is where a marketing strategy containing all the corrections and reports, strategies development, analysis, and project enhancement start.
General department in an ad agency departments takes care of the market analysis, customer analysis, reporting, developing and creating new features for developing customer appearance and strategy.
Social Media Marketing
Social Media Marketing is another part of ad agency departments and it's kinda important for developing and enhancing the customer's social media presence on the web.
Did you ever wonder How Many People Use Social Media In The World?
SEO Marketing
For any company or website, Search engine optimization is such a great deal, you need to create and develop your ranking on the search engines. SEO Marketing department is an important part of ad agency departments for any marketing company.
Analytics are important, You need to read this for more Why website heatmaps are important for every business and entrepreneur?
4. Ad Agency rates and pricing
Time & Materials
As any time-billing work, ad agency services are provided extremely similar to services provided by Accountants and Lawyers..etc. cost to time, time is calculated by the agency, and the agency should give bills on an hourly foundation.
For materials (tools, subscriptions, supplied, copies...etc), these are usually added including a 15-20% mark-up from costs. Hourly prices for ad agency rates in the industry range widely; from $40 an hour for a freelancer to $300 an hour for Creative or a Strategic Direction inside global Ad agencies.
Notice: ad agencies regularly use varied ad agency rates for various specialists within the business depending on market rates, location, city, and the experience level of the person performing the service. Talent plus need commands the highest fee.
Flat Rate or Project Cost
in order to develop the final ad agency rates, you might get a flat rate price for a set of good and services, despite time and tools. This is more popular if your project is having a determined scope and the company has experience delivering a particular product. Example: Social media packages, Branding packages...etc.
Paul Rand was a famous American art director / graphic designer, famously remembered for his corporate logo designs, He created the logos for IBM, UPS, Enron, Morningstar, Inc., Westinghouse, ABC, and NeXT.
In the 1988s, Paul Rand charged Steve Jobs 100K USD for the designing of the 'NeXT Computers' logo. They have presented one idea and only one. There was a great amount of value received from the very fact that it was related to Paul Rand producing the work and notwithstanding the 'quantity' being only one, the quality expectation was clear.
What you have to do to improve your ad agency rates for you?
Discuss your real budget.
Have a trustworthy upfront discussion with your agency about financials and your prepared budget, and be sensible about what you want to accomplish versus can perform with it. Agencies serve very hard at maximizing your budget, pressing out every bit. Having this discussion early on decide if your agency is the right fit based on budget and spare both companies time and money, in providing non starting proposals.
Identify your expectations
Expand your economic benchmarks for the project. To be more clear, if you have the finished project in hand, what are the demanded business results? More leads? increased brand awareness? Great price position? Expanded market share? Once you own a sense of what the economic value to your business, you'll be ready to better estimate the value of your investments. If your project has a definable ROI, share that information with your agency!
5. How to choose an Advertising agency
And to the important section, how to choose an advertising agency? there are millions of agencies out there, but how can you choose the advertising agency to work with.
Let's be honest, there's no bad agency and good agency, there's bad choices and good choices. the bad agencies (for you) are the best for other people, and there will be always silly products for people who love to buy silly things!
In other words, You need to know what you're looking for first according to what you have.
Ad Agency for small business
If you're a small business and looking for an ad agency for small business you need the cost-efficient choice. some ad agency for small business will provide a suitable offer to a price you can afford.
You're looking for ready packages that can add more value to your business from ad agency for small business specialized and ready to serve.
Related Post: What's Wrong With Instagram That You Shouldn't Do This Year?
Ad Agency for large business
If you're looking for a large business agency, you need to look forward to the best services, all on one agency that can develop and design can enhance and report, and do more with your business than just running your advertising campaigns or posting on social media.